Cincinnati Area Pest Control Experts
Call us today at (513) 715-5225!
Since 1927, Terminix has become a household name and the lead full service pest control company for the greater Cincinnati area. We specialize in pest control for residential properties and keeping your home safe from future infestations. Our team consists of trained pest technicians who know the behavior patterns of a variety of insects and are equipped with the tools to keep your pests away. Each of our professionals also take the time to listen to each of our clients concerns and provide quality customer care throughout each treatment.
We care about our clients and the safety of their households. Safe and effective treatments are our specialty. Our treatments are safe for your family and loved ones, including your furry friends. The experts on our team are ready to answer any questions you may have about our treatments and to give you advice on avoiding future infestations. 
Our pest control services include:
Pet-Friendly Chemicals
Eco-Friendly Chemicals
Routine Preventative Treatment
Termite Control
And More!
When you need pest control services in Cincinnati, look no further than the expert technicians at Terminix. We take our customer service seriously and guarantee your happiness and a bug-free home. With quality training for each of our technicians and confidence in our work, we offer each of our clients a 100% satisfaction guarantee. If you are not happy with our work or if our treatments are not effective, we will work for your satisfaction or return your money.
Contact us today at 513-715-5225 for pest control services in the greater Cincinnati area.
Photo Gallery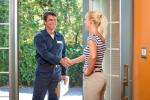 Special Offer
20% Off First Service
Why Choose Terminix as your Pest Control Specialist?

24-Hour Emergency Service

Free Pest Control Estimates

Over 90 Years of Experience!

100% Satisfaction Guaranteed

Call for warranty details.
Customer Testimonials
We always have had Terminix, and they are fine. They just come and do their job monthly and then leave. Their technician calls us about the scheduling of our service. His name is Josh and he is just very, very friendly and accommodating. If the day that he wants to come does not accommodate us, t...
Our Location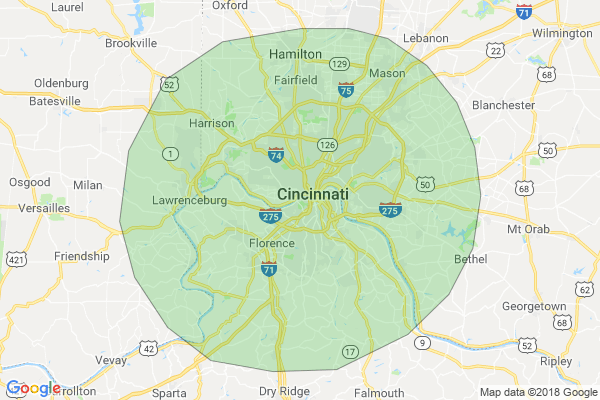 Location & Contact Info